Personal Applied Strategic Planning
The Art & Science of Designing Your Future
What is it?
Applied Strategic Planning is the process by which the guiding members of an organization envision its future and develop the necessary procedures and operations to achieve that future.
For more than 30 years, this series has provided the most complete and certain way to create an intentional life and life's work resulting in fulfillment, significance, uncommon personal, practice, and financial success. Create a clear vision for your future with an action plan that enlists your team, gains freedom, and balance for you.
You will first assess your current situation as to what matters most. Then we will help you create a vision for your life and practice if both were the best they could be. We will then help you take these non-linear visions and merge them with linear logic to make them happen.
"We do not live our lives to work, we work to live our lives!"
Resources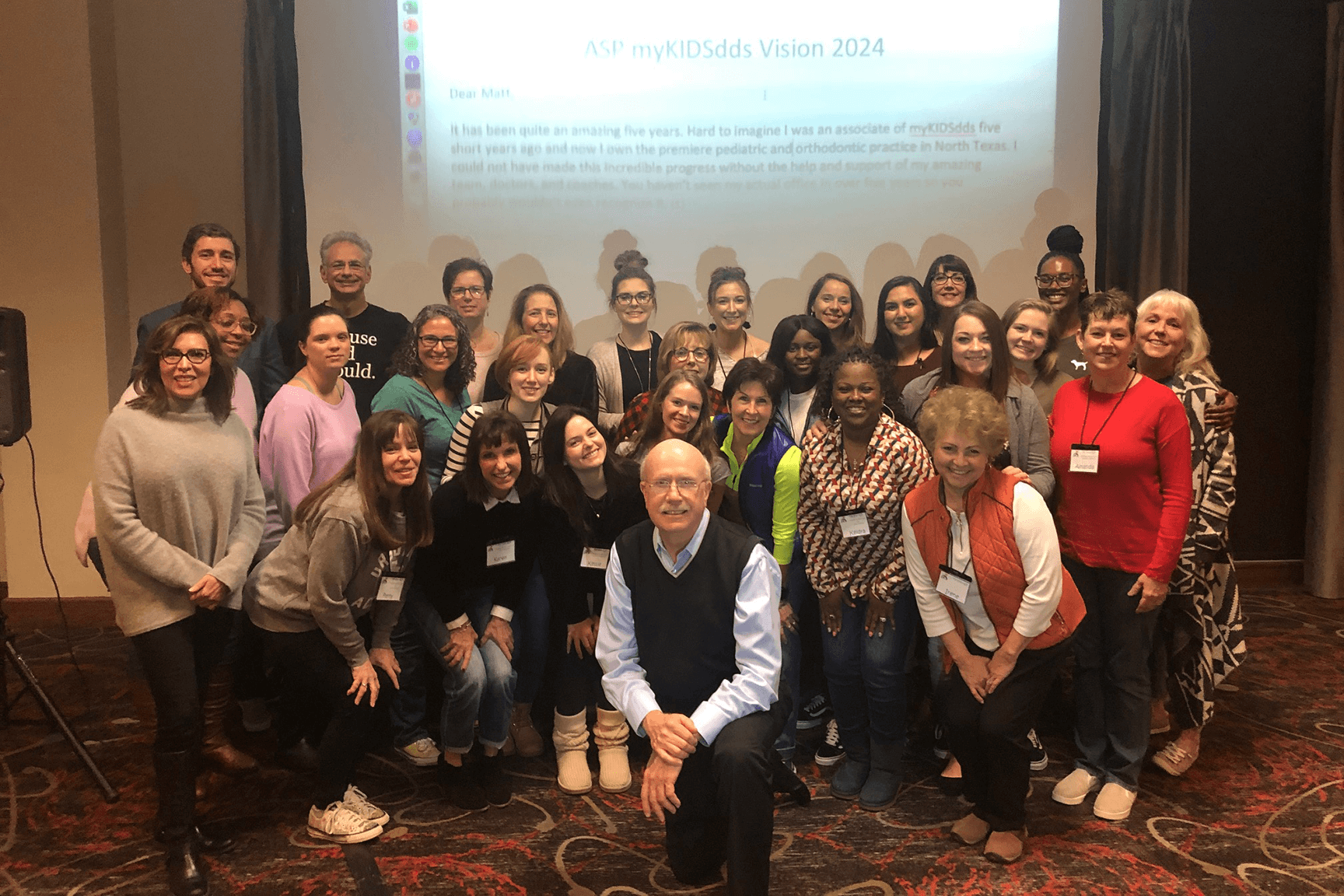 The typical schedule for the Applied Strategic Planning (ASP) retreat series?
Thirty to 60 days prior to Retreat I, you will have an individual personal consultation and assessment with Dr. Bob Frazer or another Senior Associate. ASP is typically a series of three retreats for three to seven practices spread over six to ten months. Dependent on the size of the group, retreats are from 2.5 to 3 days in length.
Do I have to attend all three retreats?
No, you do not. However, we do want you to know from the outset that this is a series of retreats, each building on the one before. Although you may attend Retreat I without committing to additional retreats, 98% of Retreat I participants complete the entire series. Please reserve the dates for the other retreats, so you will have that option.
Will I get enough out of just one retreat, ASP I, to make it worth my while?
We're confident you will gain a great overview of Applied Strategic Planning and a strong start on the process. If you feel capable of soloing from there, you should be able to complete the process. However, team involvement and ownership in the ASP that begins with Retreat II is critical for most to be optimally successful. Also, the Stewardship of Wealth financial strategy is not presented until Retreat II. What you most miss from not participating in ASP II and III is the built-in accountability, direct team involvement, peer group learning, and our help developing and implementing your plan.
Practice Assessment
ASSSESSMENT· $695.00
Practice Assessment Survey: An Evaluation of the Seven Critical Parameters for the Exceptional Practice of the 21st Century.
Completing this 28-question survey will give you concrete insights into what's needed to take your practice to the highest level of success by analyzing your successes and shortfalls in seven key areas. The report and one hour consultation will provide a deeper understanding of how your practice can elevate key areas that other client offices have used to achieve uncommon success.
We are pleased to offer this related service.
The Nine How-Tos for Recession Proofing Your Practice
AUDIO CD· $187.00
Proven Strategies: Chapter 1
Learn the secrets that kept my practice profitable during difficult economic times. Even in the worst of economic challenges, you and your practice can prosper. This chapter is filled with proven strategies used in my practice that enabled us to flourish in a difficult economy!
How to Build the Highly Committed Steward Dental Team
AUDIO CD· $187.00
PROVEN STRATEGIES: Chapter 5
Learn how to build your own highly committed steward dental team from two of Bob's steward team members: Irene Oldfather, RDH, and Angela Ward, Administrative Coordinator! Bob shares his mindset and renowned strategies for finding, growing, and keeping the high achieving Steward Team. Be inspired and energized by a dialogue between Dr. Frazer and two of his key Stewards. EXCEPTIONAL learning resource for your team!
Team Based Marketing of Comprehensive Care
AUDIO CD· $60.00
Find out how three key dental team members—your business office person, chairside assistant, and hygienist—can masterfully market to your patient's comprehensive care from the first call forward. Listen as these key people describe how they masterfully marketed complete care from the first call forward, including welcome, financial arrangements which neutralized insurance, pending treatment, and more.
What you get: 2 CD set (1.5 hours).
Dentist & Teams That Get Results - Unleashing the Power of Emotional Intelligence
AUDIO CD· $385.00
This audio program with printed supplements can help you raise your effectiveness as a leader, fully connect with people, and achieve breakthrough gains in your and your team's performance. It can help you raise your effectiveness as a leader, fully connect with people, and achieve breakthrough gains in your and your team's performance. Meanwhile, you will learn how to extinguish recurring team problems and increase case acceptance. What you get: 6 CD set (7+ hours), plus valuable handouts.
How to Build the Exceptional Life & Practice of the 21st Century: The Seven Essentials
AUDIO CD· $235.00
Discover how to build an exceptional practice from someone who accomplished just that in Austin, Texas, where many practices felt the sting of aggressively marketed managed care. What you get: 6 CD set (5 hours), plus valuable supportive handouts, including "How to Build the Exceptional Life & Practice of the 21st Century: The Seven Essentials" by Dr. Frazer.
Applied Strategic Planning in Your Practice
AUDIO CD· $135.00
Great beginning for anyone interested in Applied Strategic Planning in their life and practice. Dr. Bob Frazer has taken a wealth of information employed by some of the world's most respected and profitable companies and superbly adapted it to dentistry in this CD series. This CD set serves as a great intro to Applied Strategic Planning. Use it to begin thinking and planning strategically with your spouse or team!