Organizational Applied Strategic Planning (OASP)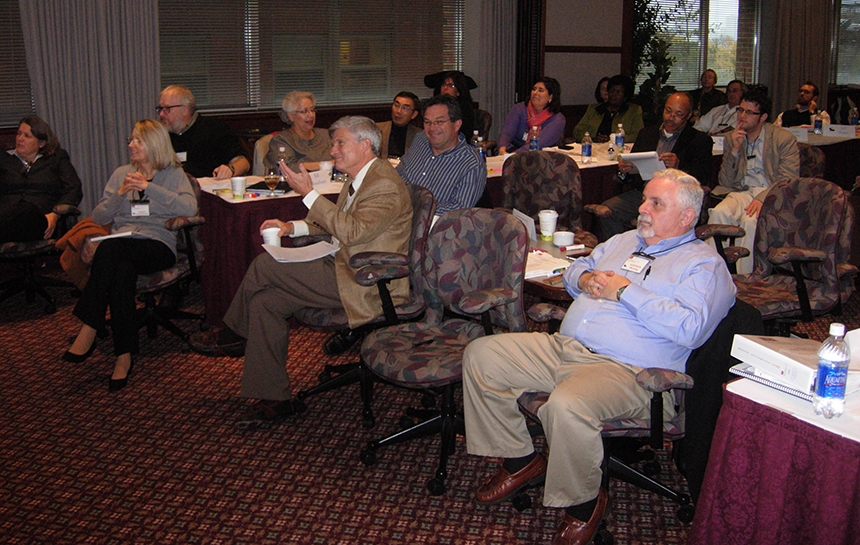 Strategic planning is worthless - unless there is first a strategic vision.
- John Naisbitt
Organizational Applied Strategic Planning and Consulting (OASP)
Organizational Applied Strategic Planning is the process by which the leadership of an organization envisions its best possible future and then creates the necessary goals, objectives, and systems to achieve that future. The end result is an action-oriented plan which guides effective, profitable, value enhancing systems and daily actions toward specific goals and objectives supportive of your organization's core values and vision. Our Organizational Applied Strategic Planning process is intended for dental associations, societies, academies, dental schools, group practices, and for-profit companies who desire a plan you will actually act upon.
Some outcomes of ASP can be as follows:
To create a clear energizing vision and plan responsive to your organization's needs, core values, and competencies that promotes continuity of purpose even as leadership changes. (Avoid Zig-Zag.)
To raise the value for active involvement among all stakeholders. Special attention will be given to those segments whose participation would enhance your organization's impact and contribute to the attainment of your vision.
To create a proactive Fiscal Plan that opens additional avenues of income, allowing your organization to strengthen income streams, control costs, and increase operational reserves. Well-executed ASP typically add at least 25% to the bottom-line EBITDA.
To refine the recruitment, development, and alignment of your team and leadership in the context of your vison and Applied Strategic Plan. (Non-profit, volunteer organizations inadvertently become staff driven in lieu of member driven when the member leaders are not enlisted in the creation and execution of an ASP.)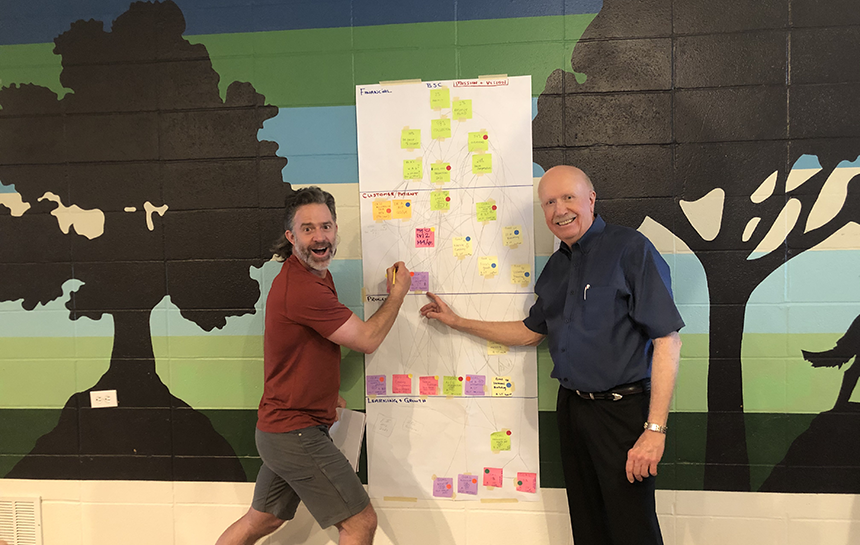 To proactively increase personal fulfillment for your increasingly diverse team.
To invigorate and align existing departments and/or committees' role in support of the Applied Strategic Plan.
To create continuity of action over time regardless of changing leadership. (Prevent Zig-Zag.)
To elevate effective communication across all levels of the organization.
To develop a plan for the continuing innovation to support all of the above.
To defeat competition.
Benefits
A renewed sense of purpose resulting in fully engaged team of Steward stakeholders eager to contribute to your vision and mission with a greater sense of ownership.
Clarity of each team member's role in achieving the vision.
Focused opportunity to envision the significant marketplace changes and your most effective responses to the challenges and opportunities in the next several years. Some of those can include: generational change, competition, legislation, health care shift, education, charitable works, public image, and a changing, often disruptive marketplace.
Elevated value for your products and services in the mind of your target customer/client.
Increased customer or member service, financial stability, and profit.
Appropriately growing your organizational, influence and position in all matters relating to your marketplace.
Amazing level of orgnizational alignment.
Who Should Participate:
If your organization zig-zags with every new leader, is struggling to fulfill its highest aspirations, maintain membership, grow market share … or if you are simply seeking new ways to break through to the highest level of success, this program is for you.
R.L. Frazer & Associates Faculty:
Our OASP can involve multiple members of our faculty depending on the size and complexity of the organization.
Resources
What Participants are Saying
Your insights have helped shepherd me on my "journey" to a practice of continual excellence. Your Strategic Planning Series was outstanding in providing tools to create and attain the vision that I have had in the back of my mind for several years.

As I think back on your ASP Series that I was involved with several years ago, I realize it was the beginning of a process that has allowed me to grow in the direction of my dreams. The thought progression and introspection gained through the series allowed me to clarify what I actually wanted in my journey. The methods you taught have proven invaluable not only in my practice, but other aspects of my life as well. I am thankful for your mentoring and friendship in my continuing pursuit of growth.
Dr. Scott Logan, DDS
Huntsville, TX
What Participants are Saying
NSC is the place where all the learning has come together. The combination of beautiful scenery, wonderful and supportive members, and a curriculum based on the needs of the members creates the opportunity for breakthrough learning.
What Participants are Saying
Since Retreat I, we have had four staff meetings and the word dentistry has yet to be mentioned! Very powerful meetings! Tears, hugs, the whole nine yards. This Wednesday, I hope to progress to writing our personal mission statements. I can tell that when dentistry is approached by the team, it will have a different angle. They have already, almost unconsciously, begun to see answers to questions through the prism of their closely held values. This path is more difficult than I had imagined. And, I'm not referring to how we practice dentistry. I feel like an ancient sailor who has sailed from port not really understanding what will happen, but sure of our direction!

Written the first year after taking the Applied Strategic Planning Series: Bob, the changes here are truly phenomenal! We are now in our beautiful new office, production and collection has risen over 50% and I swear we are not working as hard. I just stopped to listen the other day, and it is simply wonderful to hear and feel this new energy. People should be standing in line for this experience. Thank you my friend!
Dr. Don Taylor, Buda Dental Professionals
Buda, TX
What Participants are Saying
Your Applied Strategic Planning Series helped us get ready for a big transition as my soon-to-be partner, Todd Gruen, and I prepared to take over the practice of my partner at the time, Mickey Bernstein. As you know, Mickey has had a very successful practice and is President-elect of the American Academy of Cosmetic Dentistry. Todd and I were about to try to fill some big shoes. Your program helped us identify where we needed to focus and to clarify who WE wanted to be. The involvement of the whole team made this process so much more powerful. Thanks for all your help!
Dr. John Whittemore, Germantown Dental Group
Germantown, TN
What Participants are Saying
The quiet, facilitative environment in a retreat setting coupled with the ability to mastermind with other couples and teams made Applied Strategic Planning a life-transforming experience. Bob is an exceptional mentor who has the expertise and personality to guide individuals through this challenging process. If you commit to the work required, your personal and professional lives will be those of your dreams.
Dr. Betty Barr, Pediatric Dentist
Denver, CO
What Participants are Saying
The Applied Strategic Planning process has given us and the rest of the MDA staff the opportunity to see where we need to go in the future. I speak for the entire staff when I state that we are excited about what is in store for the future of the MDA. Thanks for your superior work to provide this plan to lead the Association forward.
Dr. Jake Lippert, Executive Director, Missouri Dental Association
Jefferson City, MO
What Participants are Saying
The Salmon River Float Trip & Seminar were done with your usual excellence, Frazer. We had a lot of fun, while learning and relaxing. My wife, Ann, considers it one of the best vacations we've ever taken! We will definitely join you again soon.
Dr. Charles Vogel, General Dentist, Heard, Heard and Vogel
Springfield, MO
What Participants are Saying
This workshop empowered and inspired me and my team like none we've taken in over 25 years! The EI skills we learned will allow us to grow our sense of community and serve our patients in a truly transformational way. We'll be back again – you just can't get enough EI!
Dr. Mike Robichaux, DDS
Slidell, LA