Organizational Applied Strategic Planning (OASP)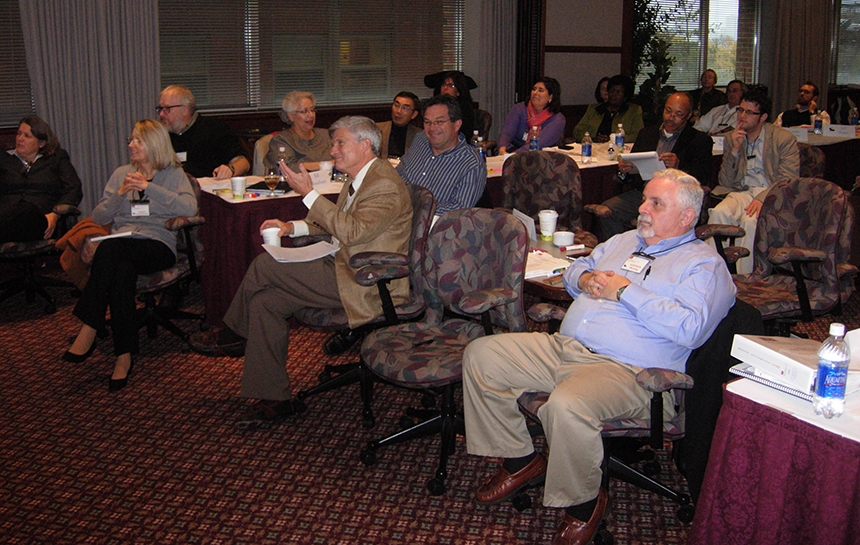 Strategic planning is worthless - unless there is first a strategic vision.
- John Naisbitt
Organizational Applied Strategic Planning and Consulting (OASP)
Organizational Applied Strategic Planning is the process by which the leadership of an organization envisions its best possible future and then creates the necessary goals, objectives, and systems to achieve that future. The end result is an action-oriented plan which guides effective, profitable, value enhancing systems and daily actions toward specific goals and objectives supportive of your organization's core values and vision. Our Organizational Applied Strategic Planning process is intended for dental associations, societies, academies, dental schools, group practices, and for-profit companies who desire a plan you will actually act upon.
Some outcomes of ASP can be as follows:
To create a clear energizing vision and plan responsive to your organization's needs, core values, and competencies that promotes continuity of purpose even as leadership changes. (Avoid Zig-Zag.)
To raise the value for active involvement among all stakeholders. Special attention will be given to those segments whose participation would enhance your organization's impact and contribute to the attainment of your vision.
To create a proactive Fiscal Plan that opens additional avenues of income, allowing your organization to strengthen income streams, control costs, and increase operational reserves. Well-executed ASP typically add at least 25% to the bottom-line EBITDA.
To refine the recruitment, development, and alignment of your team and leadership in the context of your vison and Applied Strategic Plan. (Non-profit, volunteer organizations inadvertently become staff driven in lieu of member driven when the member leaders are not enlisted in the creation and execution of an ASP.)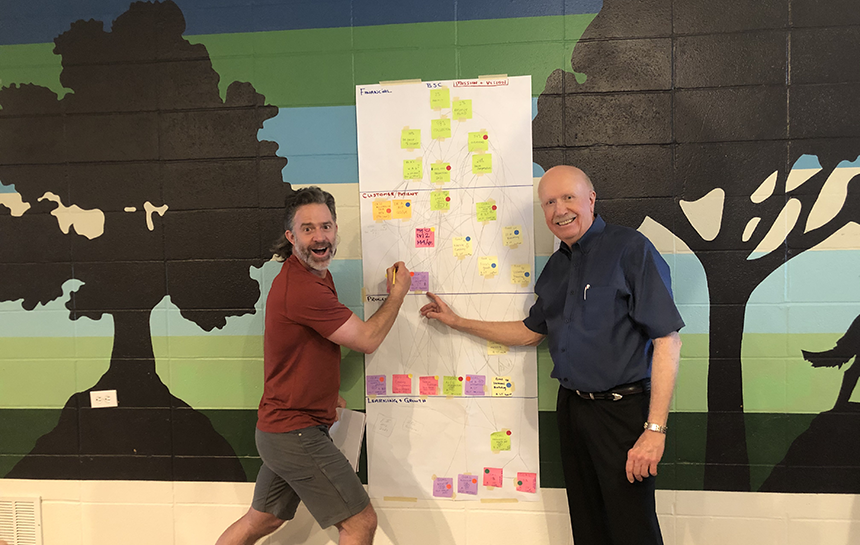 To proactively increase personal fulfillment for your increasingly diverse team.
To invigorate and align existing departments and/or committees' role in support of the Applied Strategic Plan.
To create continuity of action over time regardless of changing leadership. (Prevent Zig-Zag.)
To elevate effective communication across all levels of the organization.
To develop a plan for the continuing innovation to support all of the above.
To defeat competition.
Benefits
A renewed sense of purpose resulting in fully engaged team of Steward stakeholders eager to contribute to your vision and mission with a greater sense of ownership.
Clarity of each team member's role in achieving the vision.
Focused opportunity to envision the significant marketplace changes and your most effective responses to the challenges and opportunities in the next several years. Some of those can include: generational change, competition, legislation, health care shift, education, charitable works, public image, and a changing, often disruptive marketplace.
Elevated value for your products and services in the mind of your target customer/client.
Increased customer or member service, financial stability, and profit.
Appropriately growing your organizational, influence and position in all matters relating to your marketplace.
Amazing level of orgnizational alignment.
Who Should Participate:
If your organization zig-zags with every new leader, is struggling to fulfill its highest aspirations, maintain membership, grow market share … or if you are simply seeking new ways to break through to the highest level of success, this program is for you.
R.L. Frazer & Associates Faculty:
Our OASP can involve multiple members of our faculty depending on the size and complexity of the organization.
Resources
What Participants are Saying
Your tape series, especially those involving your extraordinary team, are invaluable resources to any office committed to becoming the best they can be. First, they helped me understand the kind of people I needed to evolve my Tier IV practice. Then, they facilitated my communicating what I want us to do. Finally, they are great resources that those very people can return to time and again. Thank you Bob for sharing your great people with us!
Dr. Gary Sengbusch, General DDS
Spicewood, TX
What Participants are Saying
Applied Strategic Planning has been the most beneficial investment of time, energy and money we have ever made! Without it, I can't imagine what the future might look like. This powerful process and your leadership brought clarity to who we are, what we want to be and how to go about getting there. It made us create our future on purpose rather than just letting it happen. It focused us on a target and plan. At the same time it brought energy, enthusiasm, commitment and ownership to all participants. The words "Thank You" are not strong enough for all you have done for us!
Joan Forrest, Executive Director, Dawson Center for the Advancement of Dentistry
St Petersburg, FL
What Participants are Saying
Thank you seems to be such an inadequate statement for the time we spent with you (during the New Patient Experience Practicum). For me it personally answered a lot of questions, but created even more - as any good paradigm shift does. We can all look back at "watershed" experiences in our careers; this has been one for me. It's more than just the practical application of Bob Barkley, it's the philosophy alive! For that I am eternally grateful.
Dr. Mark Adams, Prosthodontist
Flint, MI
What Participants are Saying
As a leader, I had the privilege of being part of a life-changing experience. An extraordinary vehicle for open discussion with our team about what we want out of our work. The vulnerability, the honesty, the sharing helped us get a clear vision. Finally, watching a young DDS's efforts pay huge emotional and monetary dividends.
Dr. Mark Cook, DDS
Carbondale, CO
What Participants are Saying
We found the (co-diagnosis) tape immensely valuable in helping us to modify our co-diagnosis process to a more effective level. The first two co-diagnoses we did following the tape were large, complex cases, and they went beautifully. The people are scheduled to begin treatment.
Dr. J. Baxter, Cosmetic Dentist
Gainesville, FL
What Participants are Saying
Dr.Robert Frazer facilitated a day and a half program on "The Art and Science of Designing Your Future: From Vision to Reality" for the Greater Chesapeake Study Club, which is a Seattle Study Club. The program was truly excellent and well received by all of the participants. Dr. Frazer provided a wonderful opportunity for introspection and assisted the participants in developing personal vision and mission statements for all aspects of their lives. He guided the group in developing meaningful goals, objectives, and integrated action plans. He is a deep thinker and was able to fully engage our members throughout the process. He is very energetic, an excellent presenter, and a great motivator. The feedback has been outstanding and the program was rated as one of our very best. W. Michael Kenney, DDS, MS Director, Greater Chesapeake Study Club A Seattle Study Club
Dr. W. Michael Kenney, Director, Greater Chesapeake Study Club
MD
What Participants are Saying
That was some of the best fly fishing I've ever experienced outside the Arctic! The fellowship and the discussions in the Think Tank are fun and stimulating as well.
What Participants are Saying
Bob & Bill, I left Austin with an EI – hangover, in love with my team and confident that I can become the leader I imagine. These are rough times in Michigan and in dentistry. You two together (the combination of psychology and advanced restorative dentistry) are amazing.
Dr. Susan Maples, DDS
Holt, MI