Organizational Applied Strategic Planning (OASP)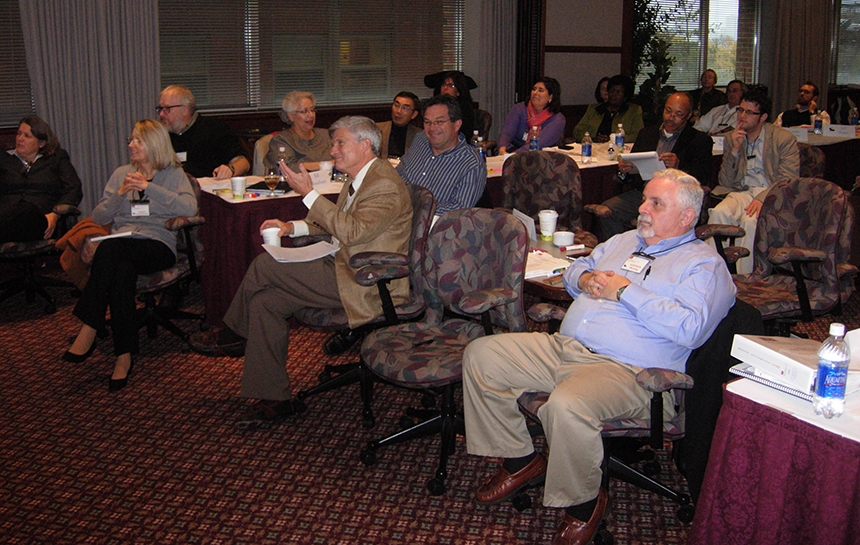 Strategic planning is worthless - unless there is first a strategic vision.
- John Naisbitt
Organizational Applied Strategic Planning and Consulting (OASP)
Organizational Applied Strategic Planning is the process by which the leadership of an organization envisions its best possible future and then creates the necessary goals, objectives, and systems to achieve that future. The end result is an action-oriented plan which guides effective, profitable, value enhancing systems and daily actions toward specific goals and objectives supportive of your organization's core values and vision. Our Organizational Applied Strategic Planning process is intended for dental associations, societies, academies, dental schools, group practices, and for-profit companies who desire a plan you will actually act upon.
Some outcomes of ASP can be as follows:
To create a clear energizing vision and plan responsive to your organization's needs, core values, and competencies that promotes continuity of purpose even as leadership changes. (Avoid Zig-Zag.)
To raise the value for active involvement among all stakeholders. Special attention will be given to those segments whose participation would enhance your organization's impact and contribute to the attainment of your vision.
To create a proactive Fiscal Plan that opens additional avenues of income, allowing your organization to strengthen income streams, control costs, and increase operational reserves. Well-executed ASP typically add at least 25% to the bottom-line EBITDA.
To refine the recruitment, development, and alignment of your team and leadership in the context of your vison and Applied Strategic Plan. (Non-profit, volunteer organizations inadvertently become staff driven in lieu of member driven when the member leaders are not enlisted in the creation and execution of an ASP.)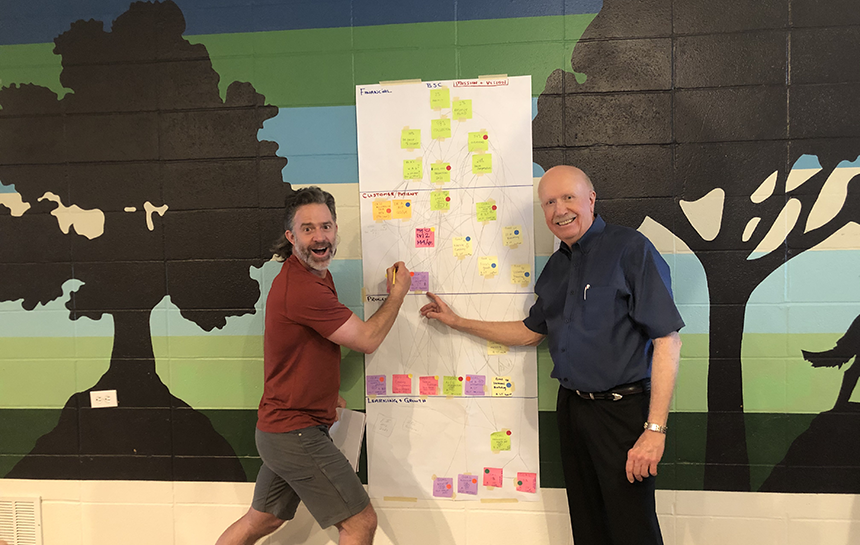 To proactively increase personal fulfillment for your increasingly diverse team.
To invigorate and align existing departments and/or committees' role in support of the Applied Strategic Plan.
To create continuity of action over time regardless of changing leadership. (Prevent Zig-Zag.)
To elevate effective communication across all levels of the organization.
To develop a plan for the continuing innovation to support all of the above.
To defeat competition.
Benefits
A renewed sense of purpose resulting in fully engaged team of Steward stakeholders eager to contribute to your vision and mission with a greater sense of ownership.
Clarity of each team member's role in achieving the vision.
Focused opportunity to envision the significant marketplace changes and your most effective responses to the challenges and opportunities in the next several years. Some of those can include: generational change, competition, legislation, health care shift, education, charitable works, public image, and a changing, often disruptive marketplace.
Elevated value for your products and services in the mind of your target customer/client.
Increased customer or member service, financial stability, and profit.
Appropriately growing your organizational, influence and position in all matters relating to your marketplace.
Amazing level of orgnizational alignment.
Who Should Participate:
If your organization zig-zags with every new leader, is struggling to fulfill its highest aspirations, maintain membership, grow market share … or if you are simply seeking new ways to break through to the highest level of success, this program is for you.
R.L. Frazer & Associates Faculty:
Our OASP can involve multiple members of our faculty depending on the size and complexity of the organization.
Resources
What Participants are Saying
As a leader, I had the privilege of being part of a life-changing experience. An extraordinary vehicle for open discussion with our team about what we want out of our work. The vulnerability, the honesty, the sharing helped us get a clear vision. Finally, watching a young DDS's efforts pay huge emotional and monetary dividends.
Dr. Mark Cook, DDS
Carbondale, CO
What Participants are Saying
The great thing about this workshop is that what I learned about EI will not only make me a much more effective team member, it will make me a better wife, mother, and whole person.
Heather Shoemaker, Treatment Coordinator
Buda, TX
What Participants are Saying
Bob & Bill, I left Austin with an EI – hangover, in love with my team and confident that I can become the leader I imagine. These are rough times in Michigan and in dentistry. You two together (the combination of psychology and advanced restorative dentistry) are amazing.
Dr. Susan Maples, DDS
Holt, MI
What Participants are Saying
I've taken many of the most famous courses/series, but your Applied Strategic Planning Series is the first time in 17 years of practice that all my team is enthusiastically paddling in the same direction. Together with your New Patient Experience Practicum, our acceptance of complete quality treatment is up more than 50%. We've never been more fulfilled and profitable!
Dr. Gabe Don Sing, General DDS
El Paso, TX
What Participants are Saying
Your tape series, especially those involving your extraordinary team, are invaluable resources to any office committed to becoming the best they can be. First, they helped me understand the kind of people I needed to evolve my Tier IV practice. Then, they facilitated my communicating what I want us to do. Finally, they are great resources that those very people can return to time and again. Thank you Bob for sharing your great people with us!
Dr. Gary Sengbusch, General DDS
Spicewood, TX
What Participants are Saying
Applied Strategic Planning was one of five or six life-changing experiences that have had a totally positive effect on my life personally and professionally.
Dr. Andy Pickens, General and Restorative Dentist
Billings, MT
What Participants are Saying
Bob Frazer speaks the truth. Under the mentorship of Bob, our practice has transformed from a good practice to an insurance independent, relationship based practice. We see fewer patients, present ideal treatment with high case acceptance. Most patients have managed care plans and visit us out of plan to seek higher quality and customer service. Fewer patients, full fee, less stress---you do the math!
Mickey Bernstein, DDS, FAGD, FACD, FICD, Accredited Member and Past President AACD

What Participants are Saying
"We have used R.L. Frazer & Associates for numerous strategic planning and emotional intelligence training projects with our operating companies through the years. At one point we had 3 different operating businesses and R.L. Frazer worked with all 3 companies. Each one of these businesses had their own unique size, scope, and market challenges. In each instance, the process we used could account for those differences and help us achieve a future of choice. We started using his firm in 2008 with one of our businesses, New Earth. New Earth became the largest organic composting business in the state of Texas using the framework of Applied Strategic Planning that Bob and firm teaches. I would highly recommend him and his team in this capacity."
Neal Evan Leonard, CEO, Leonard Holding Company
San Antonio, Texas