Organizational Applied Strategic Planning (OASP)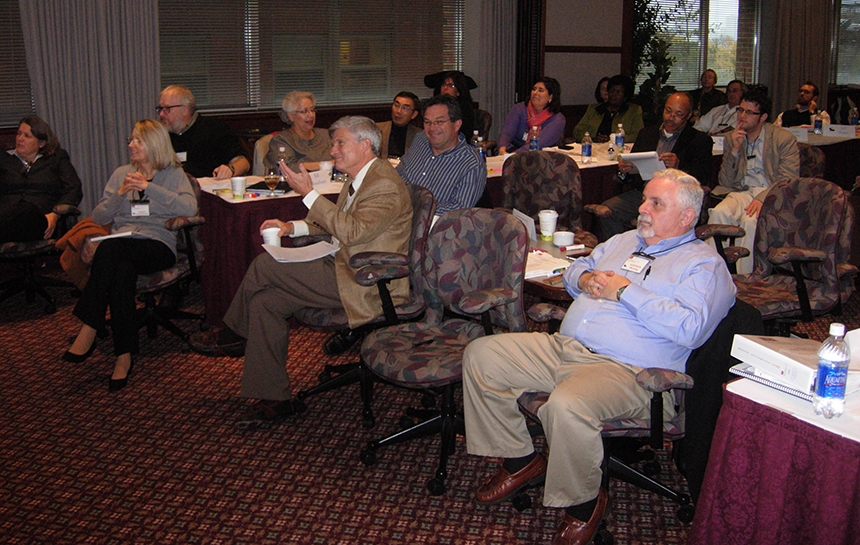 Strategic planning is worthless - unless there is first a strategic vision.
- John Naisbitt
Organizational Applied Strategic Planning and Consulting (OASP)
Organizational Applied Strategic Planning is the process by which the leadership of an organization envisions its best possible future and then creates the necessary goals, objectives, and systems to achieve that future. The end result is an action-oriented plan which guides effective, profitable, value enhancing systems and daily actions toward specific goals and objectives supportive of your organization's core values and vision. Our Organizational Applied Strategic Planning process is intended for dental associations, societies, academies, dental schools, group practices, and for-profit companies who desire a plan you will actually act upon.
Some outcomes of ASP can be as follows:
To create a clear energizing vision and plan responsive to your organization's needs, core values, and competencies that promotes continuity of purpose even as leadership changes. (Avoid Zig-Zag.)
To raise the value for active involvement among all stakeholders. Special attention will be given to those segments whose participation would enhance your organization's impact and contribute to the attainment of your vision.
To create a proactive Fiscal Plan that opens additional avenues of income, allowing your organization to strengthen income streams, control costs, and increase operational reserves. Well-executed ASP typically add at least 25% to the bottom-line EBITDA.
To refine the recruitment, development, and alignment of your team and leadership in the context of your vison and Applied Strategic Plan. (Non-profit, volunteer organizations inadvertently become staff driven in lieu of member driven when the member leaders are not enlisted in the creation and execution of an ASP.)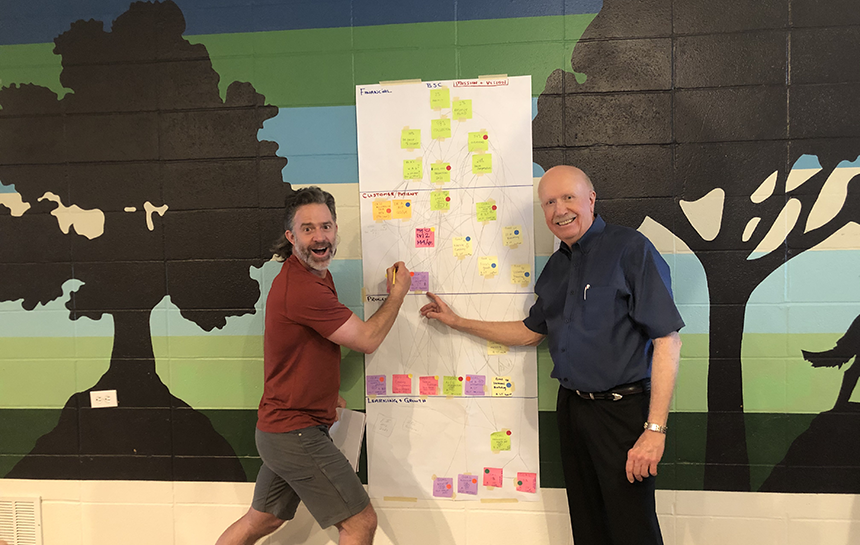 To proactively increase personal fulfillment for your increasingly diverse team.
To invigorate and align existing departments and/or committees' role in support of the Applied Strategic Plan.
To create continuity of action over time regardless of changing leadership. (Prevent Zig-Zag.)
To elevate effective communication across all levels of the organization.
To develop a plan for the continuing innovation to support all of the above.
To defeat competition.
Benefits
A renewed sense of purpose resulting in fully engaged team of Steward stakeholders eager to contribute to your vision and mission with a greater sense of ownership.
Clarity of each team member's role in achieving the vision.
Focused opportunity to envision the significant marketplace changes and your most effective responses to the challenges and opportunities in the next several years. Some of those can include: generational change, competition, legislation, health care shift, education, charitable works, public image, and a changing, often disruptive marketplace.
Elevated value for your products and services in the mind of your target customer/client.
Increased customer or member service, financial stability, and profit.
Appropriately growing your organizational, influence and position in all matters relating to your marketplace.
Amazing level of orgnizational alignment.
Who Should Participate:
If your organization zig-zags with every new leader, is struggling to fulfill its highest aspirations, maintain membership, grow market share … or if you are simply seeking new ways to break through to the highest level of success, this program is for you.
R.L. Frazer & Associates Faculty:
Our OASP can involve multiple members of our faculty depending on the size and complexity of the organization.
Resources
What Participants are Saying
"We have used R.L. Frazer & Associates for numerous strategic planning and emotional intelligence training projects with our operating companies through the years. At one point we had 3 different operating businesses and R.L. Frazer worked with all 3 companies. Each one of these businesses had their own unique size, scope, and market challenges. In each instance, the process we used could account for those differences and help us achieve a future of choice. We started using his firm in 2008 with one of our businesses, New Earth. New Earth became the largest organic composting business in the state of Texas using the framework of Applied Strategic Planning that Bob and firm teaches. I would highly recommend him and his team in this capacity."
Neal Evan Leonard, CEO, Leonard Holding Company
San Antonio, Texas
What Participants are Saying
I believe Applied Strategic Planning is a most valuable tool for practice development and team building. After all, I am back for a 3rd time, my 2nd with you. ASP has been an incredible tool for taking my practice from one level to the next. By working with my team to develop our personal visions and by sharing with one another, we build a foundation for creating a vision of our mutual future of choice. When such a group goes through this process of defining values and creating their vision, a very powerful sense of teamwork and mission is realized. This synergy has propelled my practice to new heights each time we have participated in the process. I cannot wait to see how quickly things change again. Thank you for creating such a great process for dentists to use in their practices.
Dr. Mark Kogut, Pediatric Practice
Dallas, TX
What Participants are Saying
I have to add my name to the list of those who sing your praise! The two-year experience of working with you on Applied Strategic Planning has been one of the truly great experiences of my time in dentistry. I believe that one of the highest titles that can be given to an individual is "teacher". You certainly have the right to that title, and we deeply appreciate what you have taught us!
Dr. John S. Findley, President Elect of the American Dental Association, Past President of Dallas County Dental Society & Texas Dental Association
Dallas, TX
What Participants are Saying
Great news!!! The Applied Strategic Plan passed unanimously and without debate!!! Your address and support played a major part of our success. The delegates were truly impressed and excited after your speech. As I ventured through the Caucuses, I could feel the energy and excitement. The Delegates got it. Change can and will take place. The most rewarding part for me was the acknowledgment by the Delegates that a certain amount of trust was needed on their part in order to take the next steps.
Dr. Jack Broussard, Past President, California Dental Association
Sacramento, CA
What Participants are Saying
You've got to be kidding if you say "I've never heard of Bob Frazer." He has helped hundreds of dentists fulfill their dreams including mine. The sooner you do Applied Strategic Planning the better. No one is too young or old to do this life-changing experience.
Dr. Charlie Vogel
Springfield, MO
What Participants are Saying
"Bob is one of the finest human beings on this planet. Through his vast knowledge and compelling coaching style, Bob helped me build the practice of my dreams. His stategies for visualizing your success and setting a course for reaching your goals are sound and proven. Far more important, however, is who Bob is rather than what he knows. He leads by example, always taking the high road, yet never leaving one with a sense of arrogance or impatience. His courage is palpable and his cup is always completely full. Anyone who aspires to high achievement will do well to fly with this eagle."
Dr. Phil Potter, Wiederman-Potter
Irvine, CA
What Participants are Saying
Applied Strategic Planning was one of five or six life-changing experiences that have had a totally positive effect on my life personally and professionally.
Dr. Andy Pickens, General and Restorative Dentist
Billings, MT
What Participants are Saying
"I have known Bob personally since the mid 1970's and have been a part of his Applied Strategic Planning series in the 90's and have continued to use Bob as a Mentor, being a part of his National Study Group for the past eight years. I can highly recommend him for his incredible expertise in helping you to Know and Truly Understand Yourself, Your Team and Your Personal Life. He has provided a web of intriguing ideas which have virtually transformed my life since I began working with him. And this is not to mention the people he has exposed me to, whom I would have never crossed paths with had I not known Bob. I place Bob at the same level as The Pankey Institute in changing the paradigms of my life and practice." June 10, 2010
Dr. Matthew Steinberg, Restorative and Cosmetic Dentist
Austin, TX