Organizational Applied Strategic Planning (OASP)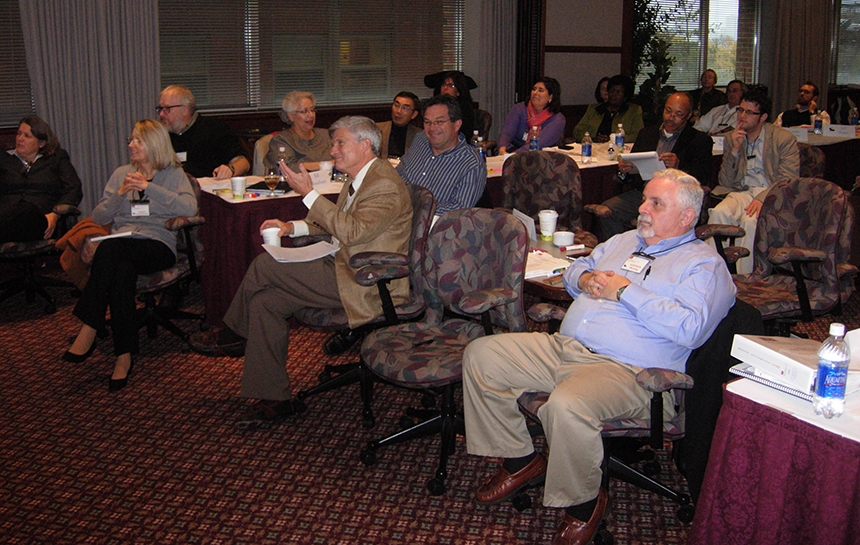 Strategic planning is worthless - unless there is first a strategic vision.
- John Naisbitt
Organizational Applied Strategic Planning and Consulting (OASP)
Organizational Applied Strategic Planning is the process by which the leadership of an organization envisions its best possible future and then creates the necessary goals, objectives, and systems to achieve that future. The end result is an action-oriented plan which guides effective, profitable, value enhancing systems and daily actions toward specific goals and objectives supportive of your organization's core values and vision. Our Organizational Applied Strategic Planning process is intended for dental associations, societies, academies, dental schools, group practices, and for-profit companies who desire a plan you will actually act upon.
Some outcomes of ASP can be as follows:
To create a clear energizing vision and plan responsive to your organization's needs, core values, and competencies that promotes continuity of purpose even as leadership changes. (Avoid Zig-Zag.)
To raise the value for active involvement among all stakeholders. Special attention will be given to those segments whose participation would enhance your organization's impact and contribute to the attainment of your vision.
To create a proactive Fiscal Plan that opens additional avenues of income, allowing your organization to strengthen income streams, control costs, and increase operational reserves. Well-executed ASP typically add at least 25% to the bottom-line EBITDA.
To refine the recruitment, development, and alignment of your team and leadership in the context of your vison and Applied Strategic Plan. (Non-profit, volunteer organizations inadvertently become staff driven in lieu of member driven when the member leaders are not enlisted in the creation and execution of an ASP.)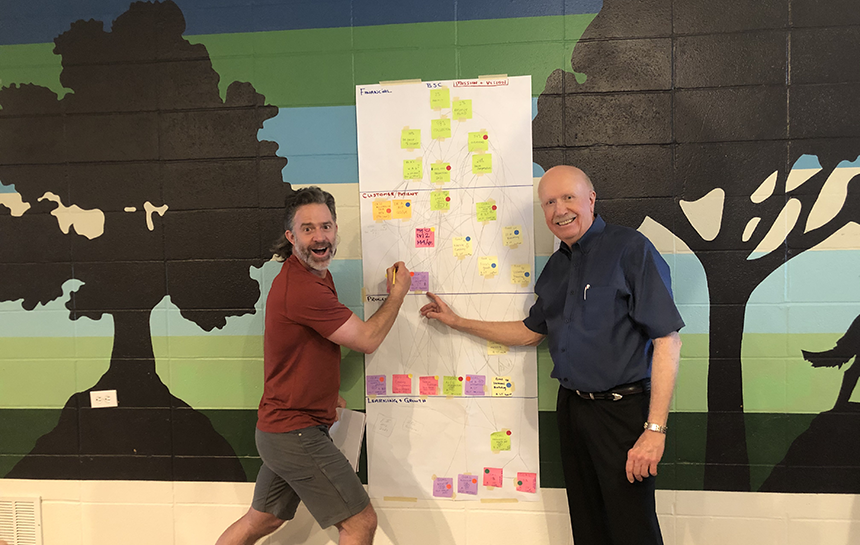 To proactively increase personal fulfillment for your increasingly diverse team.
To invigorate and align existing departments and/or committees' role in support of the Applied Strategic Plan.
To create continuity of action over time regardless of changing leadership. (Prevent Zig-Zag.)
To elevate effective communication across all levels of the organization.
To develop a plan for the continuing innovation to support all of the above.
To defeat competition.
Benefits
A renewed sense of purpose resulting in fully engaged team of Steward stakeholders eager to contribute to your vision and mission with a greater sense of ownership.
Clarity of each team member's role in achieving the vision.
Focused opportunity to envision the significant marketplace changes and your most effective responses to the challenges and opportunities in the next several years. Some of those can include: generational change, competition, legislation, health care shift, education, charitable works, public image, and a changing, often disruptive marketplace.
Elevated value for your products and services in the mind of your target customer/client.
Increased customer or member service, financial stability, and profit.
Appropriately growing your organizational, influence and position in all matters relating to your marketplace.
Amazing level of orgnizational alignment.
Who Should Participate:
If your organization zig-zags with every new leader, is struggling to fulfill its highest aspirations, maintain membership, grow market share … or if you are simply seeking new ways to break through to the highest level of success, this program is for you.
R.L. Frazer & Associates Faculty:
Our OASP can involve multiple members of our faculty depending on the size and complexity of the organization.
Resources
What Participants are Saying
Great news!!! The Applied Strategic Plan passed unanimously and without debate!!! Your address and support played a major part of our success. The delegates were truly impressed and excited after your speech. As I ventured through the Caucuses, I could feel the energy and excitement. The Delegates got it. Change can and will take place. The most rewarding part for me was the acknowledgment by the Delegates that a certain amount of trust was needed on their part in order to take the next steps.
Dr. Jack Broussard, Past President, California Dental Association
Sacramento, CA
What Participants are Saying
Bob, I need to thank you again for what you did for Sandy, me, and my practice some 16 years ago. I have achieved the practice of my dreams, and it was because of Applied Strategic Planning, your wisdom and guidance. Thank you is not enough. You will forever be my hero!
Dr. Vic Feld, General and Cosmetic Dentist
Irvine, CA
What Participants are Saying
The Applied Strategic Planning experience was way beyond my expectations! A new vision for our practice's future ...that I helped create has had an incredible impact on me (and our entire team) personally and professionally. You gave us so many tools to carry back to the office to rectify problems, attain goals and for follow through. A big positive impact was to connect with other offices throughout the country ...this program attracts the best! There was never a moment during the retreats that I lost interest. I didn't want the last retreat to end! I hung on every single word that was said by Bob and Irene. You are both truly a blessing in my life! Thanks from the bottom of my heart.
Jan Atchison, Expanded Duty Dental Assistant, Office of Dr. Mike Frith
St. Louis, MO
What Participants are Saying
"I have known Bob personally since the mid 1970's and have been a part of his Applied Strategic Planning series in the 90's and have continued to use Bob as a Mentor, being a part of his National Study Group for the past eight years. I can highly recommend him for his incredible expertise in helping you to Know and Truly Understand Yourself, Your Team and Your Personal Life. He has provided a web of intriguing ideas which have virtually transformed my life since I began working with him. And this is not to mention the people he has exposed me to, whom I would have never crossed paths with had I not known Bob. I place Bob at the same level as The Pankey Institute in changing the paradigms of my life and practice." June 10, 2010
Dr. Matthew Steinberg, Restorative and Cosmetic Dentist
Austin, TX
What Participants are Saying
I want to sincerely thank you for the extremely positive impact you have had on our dental society. The Dallas County Dental Society has many great leaders and ambitions; however, they cannot be brought to fruition without a plan. Your ability to facilitate our setting and accomplishing of these objectives has been masterful. Any organization without a viable, ongoing strategic plan is like a ship without a rudder. Thank you for enriching our lives both individually and as an organization.
Dr. Tom McDougal, Past President, Dallas County Dental Society
Dallas, TX
What Participants are Saying
Linda and I are enjoying some of the fruits of Applied Strategic Planning. I would pass on to your new students that my office has been on fire since the retreats.It is occasionally three steps forward and one step backwards, but we are definitely heading in the right direction and my team is still practicing the lessons you taught us. Can't recommend any planning course I've heard of more than what you took us through.
Dr. Rick Chapman, DDS
Plano, TX
What Participants are Saying
Dear Bob,

What a wonderful, rewarding, productive time. Thank you so much for all you did (and continue to do) to help bring the Dawson Center to its greater potential. In retrospect, I think every minute of the session was critically important to the process. Thank you (and Bill) for your magnificent leadership. And by the way, it was a really fun time. Looking forward to further progress.

Warmest regards,
Pete Dawson
August 6, 2006
What Participants are Saying
The overall Applied Strategic Planning Series was very positive and stimulating. Previous goal-setting seminars did not provide the tools to fully develop and implement a strategic plan. This process provided a new sense of excitement and clarity about where we are. It gave the team a sense of purpose about what we're trying to achieve. As a result of this process, our 21-year-old practice grew 25% in both gross and net the year after completing ASP.
Dr. Bill Estes, Lake Creek Parkway Dental
Austin, TX