Performance Coaching
What is Performance Coaching?
It is an iterative process with three goals. First, to identify and remove barriers to the release of your greatest potential. Second, to teach course correction as when you are going down the wrong path— how to quickly recognize and course correct. Third, to teach generativity— the ability to routinely begin with the desired end you have in mind through a process of envisioning the best possible outcome. It is the most joyful and fulfilling work that we do. Virtually every effective business leader has a coach.
" Your potential is a gift from God, and what you do with it is your gift back to God."
Here's what to expect in your custom-tailored coaching:
Pre-coaching Assessment Phase: Evaluation and Developmental/Treatment Plan:
A phone discussion exploring the appropriateness and fit of a coaching relationship. There is no fee for this initial consultation. (Prospects we can help are encouraged to forward in writing their reasons for exploring coaching prior to a follow-up call.)
Problems, Challenges, and Opportunities, as well as your expectations and desired outcomes from coaching, will be discussed.
If it looks like a good fit for you, we invite you to Austin for a day and a half of one-on-one in-depth discussion with Dr. Frazer as part of a results-focused Pre-Coaching Assessment. (This can also be done virtually if needed.) We want to fully understand your history— past successes and shortfalls— determine the critical success factors most important to you and your team's future success.
You and your team will be asked to complete a 28-question assessment of the Seven Parameters for Success in 21st Century Fee-for-Service Practice © prior to our time together in Austin.
During this meeting a tailored "Developmental Plan" is created summarizing the topics we will work on together. Topics can run the gamut from effective leadership, practice management, increased case size, case acceptance, transition to fee-for-service, strategic planning, profitability, marketing, and positioning, elevating Emotional Intelligence, raising your team's commitment, transition planning, balancing work and home life … and even clinical issues.
The result: an 18 to 24-page written Pre-coaching Assessment including Proposed Developmental Plan and a Coaching Schematic to guide us.
Is my spouse/significant other or team involved in the process?
Their degree of involvement is up to you. We do ask that your spouse/SO complete a written questionnaire prior to your formal Pre-coaching Assessment. We encourage your spouse/SO to attend your Pre-coaching Assessment if possible. They often provide insights and act as your personal consultant. This will give us a more well-rounded view of you, your personal life, and your practice.
For most coaching clients, your team is involved in workshops, training, and systems development … much of it facilitated by our Steward Team of in-office associates.
"As a leader, I make myself a relentless architect of the potential of human beings." -Benjamin Zander
Bob Frazer and R.L. Frazer & Associates, Inc. is known in dentistry for its tailored performance coaching continuum which helps you excel in business and personal life. For those leaders willing to make an earnest commitment to growth, Dr. Frazer will help you realize your potential during a series of regularly scheduled phone calls as well as educational programs and in-office visits.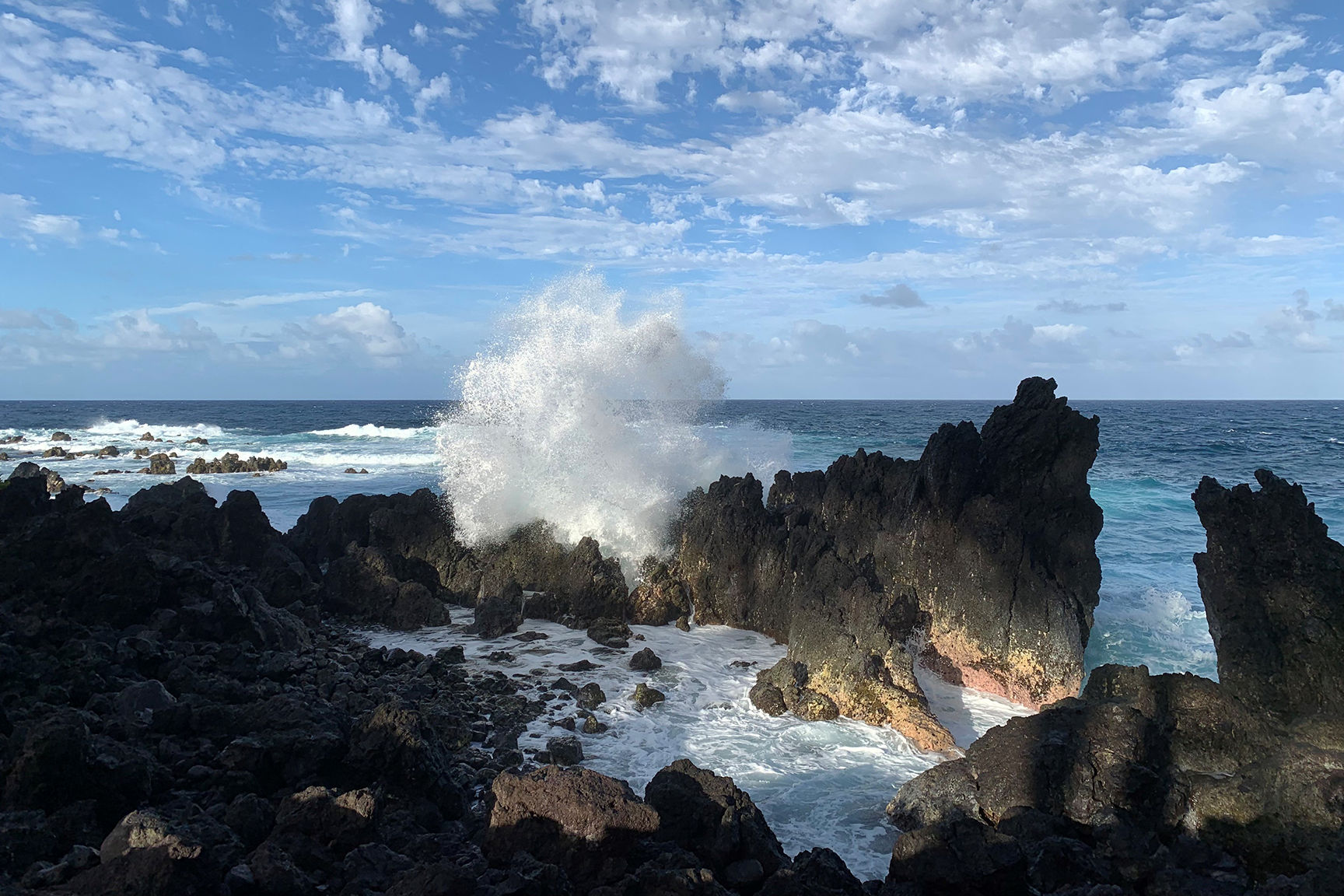 This proven process toward meaningful change typically involves a commitment of 18 months. That said, any client who feels it is not working can discontinue with a 30-day written notice. In 25 years of coaching, it has happened twice.
We do not use a standard "one size fits all" approach. We believe that just as each dental patient's needs are unique, so are yours. In our coaching, we will help you remove barriers to reaching your potential, become a more effective leader of both your team and patients, and shape your destiny consistent with your best hopes and dreams. We will happily provide names of previous coaching clients as references.
Performance Coaching can include the following:
One-on-one coaching with Bob during scheduled ~ 50-minute calls two to three times/month and by email as needed to discuss the topics we have chosen, plus help you deal with critical everyday issues.
During the coaching period, you and your office can participate in the Applied Strategic Planning Series, the Remarkable New Patient Experience Practicum, and Building Emotional Intelligence Workshops (each two to three days) at no added fee.
You will have free access to all of our valuable educational resources, including audio programs, the New Patient Video Series, training workbooks, informative articles, new products as they become available, plus opportunities to attend exclusive small group events.
A two-day, in-office visit by Dr. Bob Frazer generally occurs during the half of our work for direct observation—especially of your new patient process.
Key Frazer Steward Team Members are normally a part of performance coaching to work directly with your team, quickly elevating effectiveness.
Beginning with the End in Mind: Often included is Personalized Applied Strategic Planning Series for you, yor spouse, and team at a discount over retail. These are some of the benefits:
Our coaching clients have reported that their learning quickly accelerated by as much as 10-fold.
A typical comment after Dr. Frazer's in-office days of direct observation and focused coaching around your new patient experience is: "These two days were worth the entire fee for coaching!"
Learn how to quickly recognize and self-correct when you are heading down the wrong path.
Understand how to identify and remove barriers to you and your team's peak performance.
Learn how to begin with the end in mind—the process of generativity (vision).
All clients report major breakthroughs, providing success with significance during and for years following coaching.
To Get Started
Give us a call at (512) 346-0455, or visit our Request Information page.
Practice Assessment
ASSSESSMENT· $695.00
Practice Assessment Survey: An Evaluation of the Seven Critical Parameters for the Exceptional Practice of the 21st Century.
Completing this 28-question survey will give you concrete insights into what's needed to take your practice to the highest level of success by analyzing your successes and shortfalls in seven key areas. The report and one hour consultation will provide a deeper understanding of how your practice can elevate key areas that other client offices have used to achieve uncommon success.
We are pleased to offer this related service.
The DVD Complete Series
DVD· $995.00
A collection of the finest we have to offer for only $995! Receive: "Welcoming the New Client to The Values-Driven Practice" (5 DVD set) and "Welcome I 84 - The Classic Preclinical New Patient First Visit" (1 DVD).
Welcoming the New Patient to the Values-Driven Practice
DVD· $895.00
Learn how to make your appointments with new patients congruent with a values-driven, health-centered approach. Watch our highly effective new patient exam, pre-clinical and co-diagnosis appointments, as well as follow-up consultation. Find out how to present fees, neutralize insurance, and increase case acceptance—all while using collaborative, low-pressure techniques that make your patients feel welcome! This 5 DVD set is the next best thing to taking our New Patient Experience Practicum!
Welcome I '84 - "The Classic" Preclinical/New Patient First Visit
DVD· $95.00
Timeless and priceless doctor/patient preclinical dialogue that reveals the emotions patients typically experience in our offices but don't express.This DVD is a must-see if you are serious about really understanding your new patient. It will change forever how you approach the new patient. What you get: 1 DVD (1.5 hours)
Everything DiSC Workplace
ASSSESSMENT· $85.00/person
Everything DiSC Workplace® can be used with everyone in an organization, regardless of title or role, to improve the quality of the workplace.
Everything DiSC Workplace focuses on:
Discovering Your DiSC Style
Understanding Other Styles
Building More Effective Relationships
Learn more about DiSC.
The Nine How-Tos for Recession Proofing Your Practice
AUDIO CD· $187.00
Proven Strategies: Chapter 1
Learn the secrets that kept my practice profitable during difficult economic times. Even in the worst of economic challenges, you and your practice can prosper. This chapter is filled with proven strategies used in my practice that enabled us to flourish in a difficult economy!
Proven Strategies: Dentist on the Couch
AUDIO CD· $187.00
Proven Strategies: Chapter 3
Discover the self defeating ways of underachieving dentists and more importantly, ways to reframe, heal, and achieve your highest potential. Learn to win at the "Inner Game." Exceptional dialogue with Master counselor and Emotional Intelligence expert, Bill Woodburn, MEd. These two hours are full of tidbits to begin using right now!
Leadership Practices Inventory
ASSSESSMENT· $685.00
This fifth edition of the LPI approaches leadership as a measurable, learnable, and teachable set of behaviors. This instrument allows people to rate themselves as leaders and have others rate them on 30 leadership practices shown through multiple PhD theses to represent the Five Practices of Exemplary Leaders.
We are pleased to offer this related service.
How to Build the Highly Committed Steward Dental Team
AUDIO CD· $187.00
PROVEN STRATEGIES: Chapter 5
Learn how to build your own highly committed steward dental team from two of Bob's steward team members: Irene Oldfather, RDH, and Angela Ward, Administrative Coordinator! Bob shares his mindset and renowned strategies for finding, growing, and keeping the high achieving Steward Team. Be inspired and energized by a dialogue between Dr. Frazer and two of his key Stewards. EXCEPTIONAL learning resource for your team!
Team Based Marketing of Comprehensive Care
AUDIO CD· $60.00
Find out how three key dental team members—your business office person, chairside assistant, and hygienist—can masterfully market to your patient's comprehensive care from the first call forward. Listen as these key people describe how they masterfully marketed complete care from the first call forward, including welcome, financial arrangements which neutralized insurance, pending treatment, and more.
What you get: 2 CD set (1.5 hours).
Creating the Transformational Practice for Uncommon Success Regardless of the Economy
AUDIO CD· $187.00
Would you like to create a "WOW" first experience for every new patient in your practice? Here's the strategy... .
Learn to create a relationship-based, values-driven practice experience that is a true "Wow" experience guaranteed to help people routinely choose more of your finest care even in today's economy! And, send their friends!
Proven Secrets for Helping People Routinely Choose Your Finest Most Complete Care
AUDIO CD· $187.00
Are you facing treatment acceptance challenges with the economy as one of those primary reason? Would you like to learn to overcome that challenge with a simple strategy? Here's how! For 36 years through four recessions these results driven principles and systems presented here have succeeded. Everything you need to succeed in your new patient experience – especially in today's economy.
Dentist & Teams That Get Results - Unleashing the Power of Emotional Intelligence
AUDIO CD· $385.00
This audio program with printed supplements can help you raise your effectiveness as a leader, fully connect with people, and achieve breakthrough gains in your and your team's performance. It can help you raise your effectiveness as a leader, fully connect with people, and achieve breakthrough gains in your and your team's performance. Meanwhile, you will learn how to extinguish recurring team problems and increase case acceptance. What you get: 6 CD set (7+ hours), plus valuable handouts.
How to Build the Exceptional Life & Practice of the 21st Century: The Seven Essentials
AUDIO CD· $235.00
Discover how to build an exceptional practice from someone who accomplished just that in Austin, Texas, where many practices felt the sting of aggressively marketed managed care. What you get: 6 CD set (5 hours), plus valuable supportive handouts, including "How to Build the Exceptional Life & Practice of the 21st Century: The Seven Essentials" by Dr. Frazer.
Applied Strategic Planning in Your Practice
AUDIO CD· $135.00
Great beginning for anyone interested in Applied Strategic Planning in their life and practice. Dr. Bob Frazer has taken a wealth of information employed by some of the world's most respected and profitable companies and superbly adapted it to dentistry in this CD series. This CD set serves as a great intro to Applied Strategic Planning. Use it to begin thinking and planning strategically with your spouse or team!
Responding Respectively to Fear and Reluctance
AUDIO CD· $60.00
Learn to recognize and respond appropriately to the four kinds of fear and to a range of fears that patients typically feel at dentist visits. Discover ways to increase your patients' comfort and elevate case acceptance.
This lively presentation and dialogue are most valuable in helping dental professionals learn to address patients' anxiety and reluctance. What you get: 2 CD set (1.5 hours), plus valuable handouts.