Navigating the Rivers of Your Life

Middle Fork Salmon River, ID Next Adventure July 25-July 30, 2023
During this six-day, five-night river trip, we will float 100 miles of pristine water, the Middle Fork of the Salmon River. The only signs of civilization are a handful of crumbling homesteads, remnants of early prospectors, a few trails, and pictographs painted by the river's earliest inhabitants. The Idaho Wilderness Company, our outfitter, will again provide a stress-free, relaxing vacation, including cooking delicious hearty meals, cleaning up, and setting up and breaking down camp while you unwind and savor your time in this untouched wilderness. In the evenings, we'll explore "Mastering the Rivers of Our Lives and Life's Work" with a thought-provoking seminar and lively discussions. The long summer days of the Northwest allow plenty of time for after-dinner hikes, fishing for sporty West Slope Cutthroat Trout, sightseeing, whitewater rafting, swimming, or just relaxing in this creature comfortable wilderness.
These trips sell out quickly, so act immediately to be part of this exciting and recreational opportunity!
Benefits:
Completely disconnect for relaxation, rejuvenation from the day-to-day.
Coaching, camaraderie, and great fun.
Reassessing your current state and formulating some new direction.
The powerful metaphor and experience of the river and nature will instruct and influence us in body, mind, and spirit.
New energy from as much or as little adventure as you desire.
Some of the most pristine air and water in the Lower 48.
A tax-deductible learning adventure.
Who Should Attend:
Doctors, leaders, and their families are interested in a sporting yet creature comfortable, meaningful, and most memorable vacation of a lifetime adventure.
Visit our Calendar for upcoming course dates and registration information.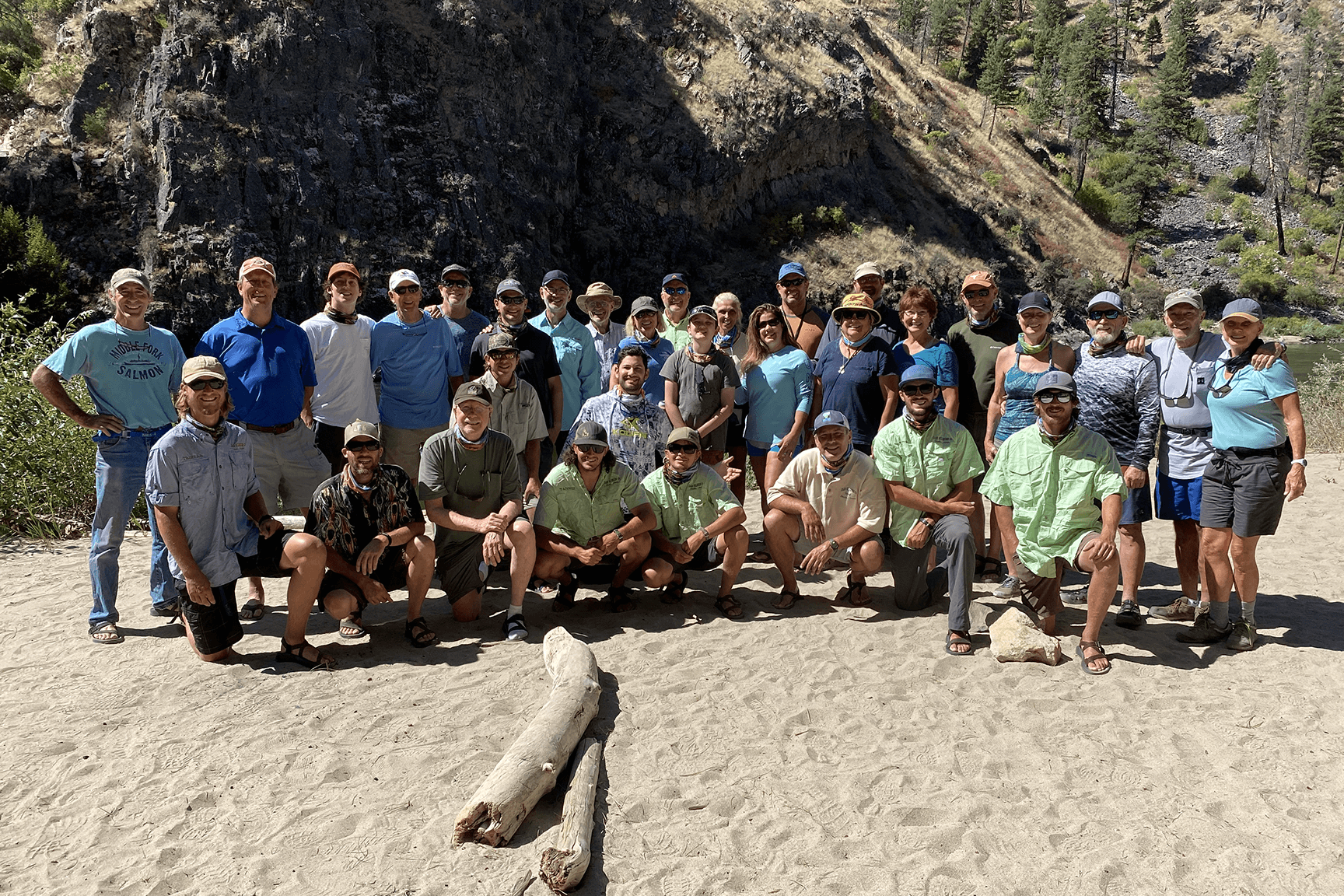 The mark of a successful man is one that has spent an entire day on the bank of a river without feeling guilty about it.
-Chinese Philosopher