Speaking Engagements
Helping Dentists and Teams Create a Life of Uncommon Success with Significance.
Whether it means more prosperity for your practice, greater impact for your organization, elevated influence through emotional intelligence, or a healthier balance between your life and work, Dr. Bob Frazer's presentations are designed to guide you in making your life and practice the one you dream about.
Content rich, entertaining, and highly motivating, Dr. Frazer's presentations draw from actual experiences in his highly successful 30-year dental practice coupled with the best literature in the field. Bob teaches his audiences how to adopt a transformational mindset in addition to showing them practical, high benefit "how-tos" for success.
Participants leave with increased motivation, enthusiasm, clarity of purpose, and proven take-home ideas. Each presentation encourages audience dialogue and ends with an action-planning process that allows participants to take home doable action steps.
Dr. Frazer has made more than 1,000 feature presentations to virtually every major U.S. dental meeting, hundreds of study clubs, and AGD Continuing Educations sponsors, plus dental organizations in Ireland, Europe, Switzerland, the United Kingdom, and most Canadian provinces.
Dr. Robert Frazer's Presentations
Click Course Title to view Full Course Description
Dr Frazer's presentations are readily adaptable to any business or organization dedicated to excellence.
Invite Dr. Frazer to speak for your next meeting!
Contact Dr. Frazer or call (512) 346-0455
Resources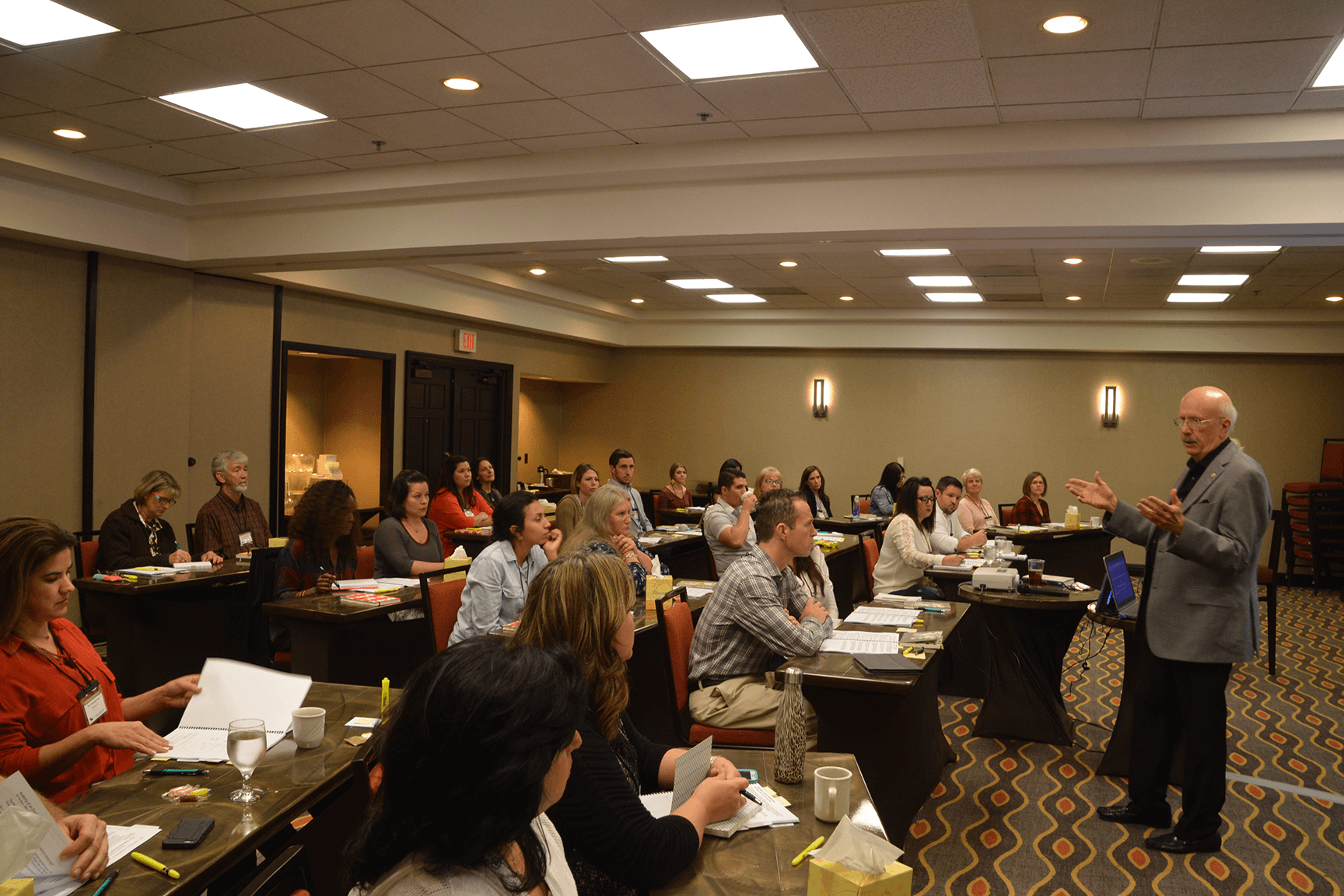 Make Your New Patient Experience Your Best Referral Source!
Iréne Oldfather, RDH, presents:
Design A New Patient Experience to Quench Their Thirst For Something Different!
If given a choice between two exact bottles of water with no visible differing factors, it's easy to see why a person would choose the least expensive bottle of water. Similarly, many patients believe a dentist is a dentist and a practice is a practice. To be seen as different, a practice must be felt and seen as different from the very beginning.
Creating your new patient experience that is felt first, seen second is powerful. An experience where your patient FEELS truly heard, educated, and empowered. An experience built around their WANTS rather than what they "need." One that, without a doubt, will lead to your patients accepting your treatment recommendations, becoming your strongest advocate, and your best referral source. Marketing has never been easier.
Resources
Meet Our Associate Speaker
Iréne Oldfather, RDH
Iréne offers 10 programs which are centered on "value added opportunities in the dental practice." Her topic areas include the following:
The Body-Mouth Connection through the discussion of the Health History and addressing Healthy Diets and the Sugar Epidemic.
Communication programs: The Power of Words; Emotional Intelligence in the Dental Practice.
General Management programs: How to Hire Eagles and Keep Them, Designing Productive Team Meetings, Annual Plans Utilizing the Strategic Planning Process.
The Business of Dental Hygiene, Getting a "Yes" to your Periodontal Treatment Plans.
Learn more about bringing Iréne to speak for your next meeting!
Contact Iréne or call (512) 346-0455.