National Study Club
A mastermind opportunity to share and learn with and from successful other docs who are on a similar path toward fulfillment, excellence, success, and significance.
The mission of the National Study Club is to provide a personal and professional growth opportunity within a mastermind-like community of evolving professionals who openly explore and discuss issues relevant to the members becoming more fully functioning, authentic, fulfilled, successful, and significant in all of our roles in life.
The Study Club explores and develops exceptional leadership through a series of teleconferences, plus two three-day retreats with morning CE sessions and afternoons free to enjoy our destination retreat location. Most mornings, we breakfast together, and each evening there are planned dinner gatherings to share in a unique likeminded fellowship. Each member of this one-of-a-kind National Study Club is asked to periodically share a best practice concerning something they do well.
The Study Club holds two in-person retreats annually (Fall & Spring) and is limited to 16 members. (Dates set well in advance based on member calendars.)
Retreats are held in early Fall and Spring in special places such as Keystone and Telluride, CO, Mackinaw Island, Sedona, Palm Springs, Santa Fe, San Diego, Amelia Island, Savannah, Hilton Head, etc..
Each Retreat focuses on a specially selected book for which Dr. Frazer has written a curriculum to discuss and apply the author's advice. These books tie leadership principles and best practices from other successful enterprises in very meaningful ways to growing a more successful, fulfilling, and prosperous life and practice. (Previous books of Jim Collins, Simon Sinek, Seth Godin, Jon Gordon, Brene Brown, Paul Zak and the Arbinger Institute have been featured.) Each retreat also includes two presentations by members on "What We Do Best." The learning, dialogue, sharing, fun, and fellowship is remarkable.
There are nine teleconferences; most are recorded, and each member receives a copy. Distinguished speakers often join us for these events. Past speakers include authorities like Rob Lustig, MD, Nido Qubein, Carl Hammerschlag, MD, Bud Ham, Lynn Carlisle, DDS, Doug Thompson, DDS, Witt Wilkerson, DDS, Mark Cannon, DDS, MS, Doug Reese, MBA, Bill Woodburn, LPC, and Bob.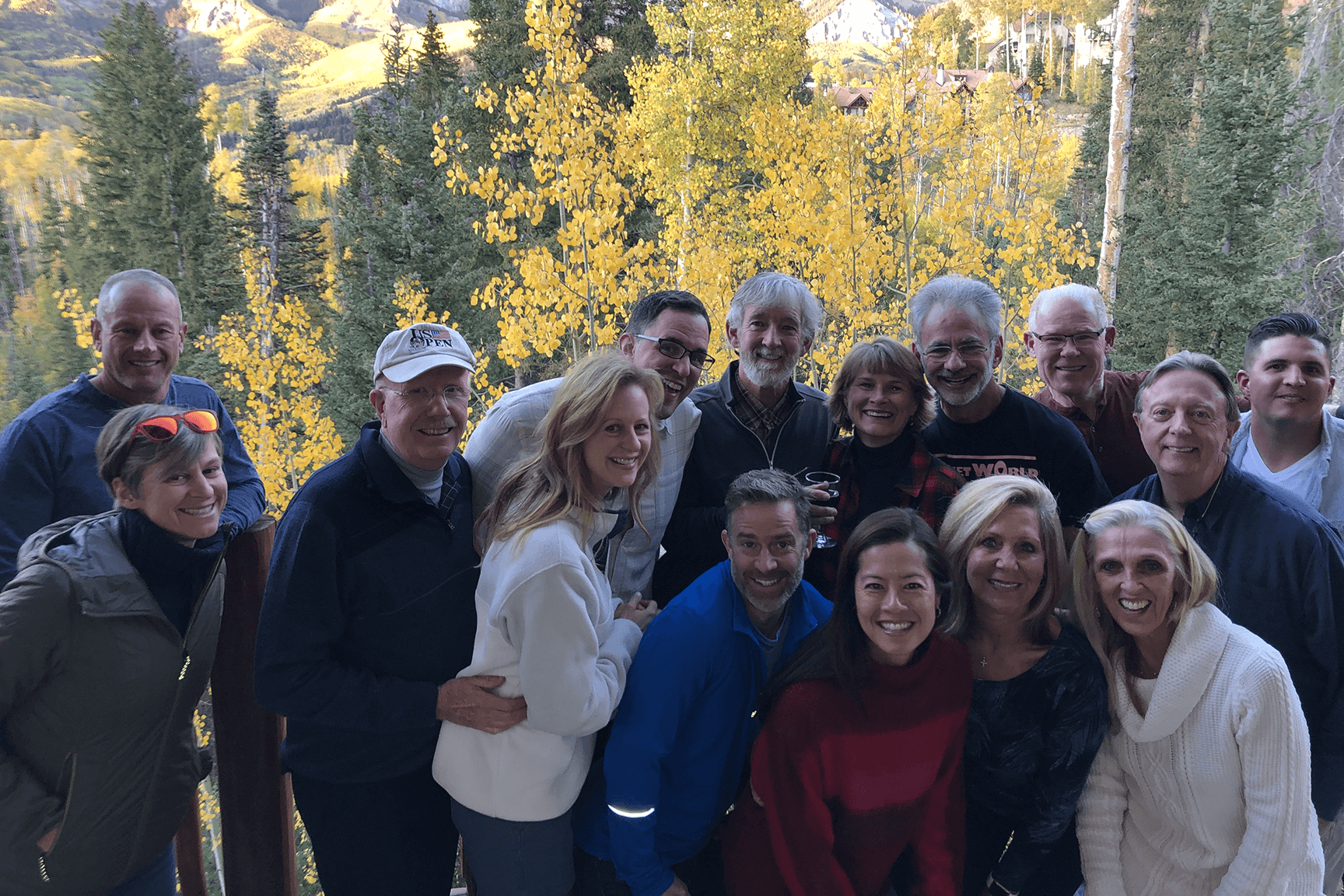 New member places are very limited, so if you are interested in being a part of this special study group, contact us quickly.
Benefits:
NSC provides great fellowship, leadership growth, and support from kindred spirit colleagues committed to becoming all that they can be.
New members will receive the previous year's notebook and teleconference recordings, plus a special orientation session prior to their first retreat.
Participants report that associating with this group of exceptional dentist leaders who are also genuinely fine people supports and stretches them like no other experience has done.
Learning and applying valuable concepts not found in most dental CE.
Who Should Attend:
Any doctor familiar with our work who wants to be part of a kindred spirit fellowship with colleague support for a more joyful journey toward becoming an exceptional leader and authentically empowered, significant whole person.
Visit our Calendar for upcoming retreat dates and registration information.
Investment
For new or former members, a membership deposit of $647 USD is due with registration. As part of the registration, you will receive all the learning resources and recorded teleconferences from the previous NSC year, plus a "New Member's Only" hour phone session. Then for all members, $597.00 USD is automatically posted monthly to your credit card for twelve months. First right to renew each year is reserved for present members prior to new members joining. A qualified doctor can join at any time space is available - for a period of not less than 12 months. Please contact our office for more information.